Never Worry About Loosing Your Dog Again!!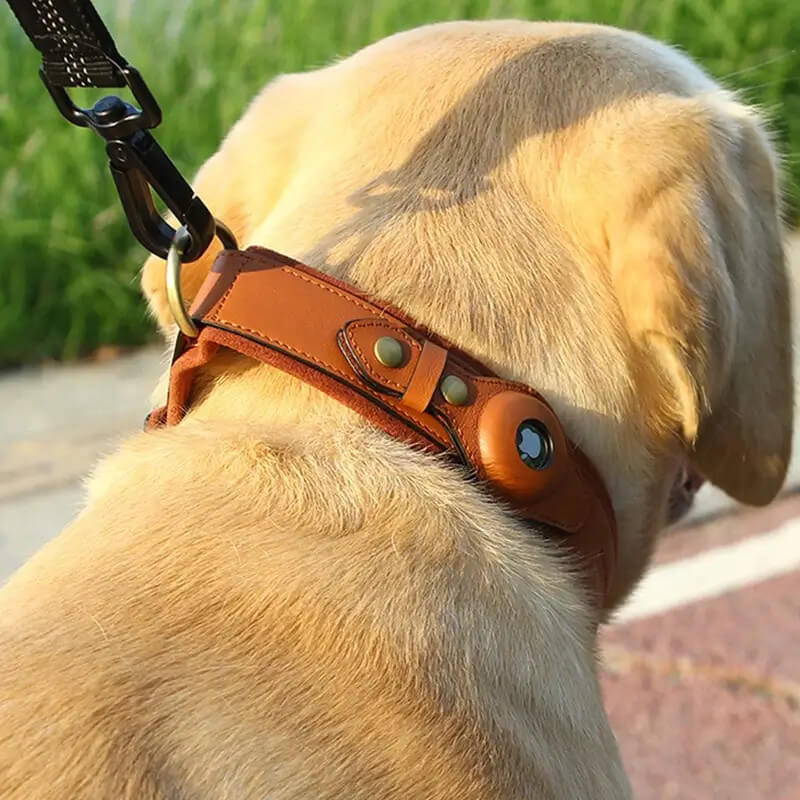 Prevent Your Dog from Getting Lost
Genuine leather, anti-scratch for durability

Holds the AirTag securely in AirTag case

Fit for all weathers without transmission disturbance

Sleek design and adjustable lock for a snug fit and comfort
Never Let Your Pet Out of Sight
Whether your fluffy friend is a wanderer or hangs out and plays all day outside, the [name] collar with a specially designed pocket for AirTag will always let your dog or cat on the radar. Anyone who finds the pet can scan the contact information from AirTag and get your pet back to you.
Now, you won't ever lose your pooch if it runs away while playing or during sightseeing around the area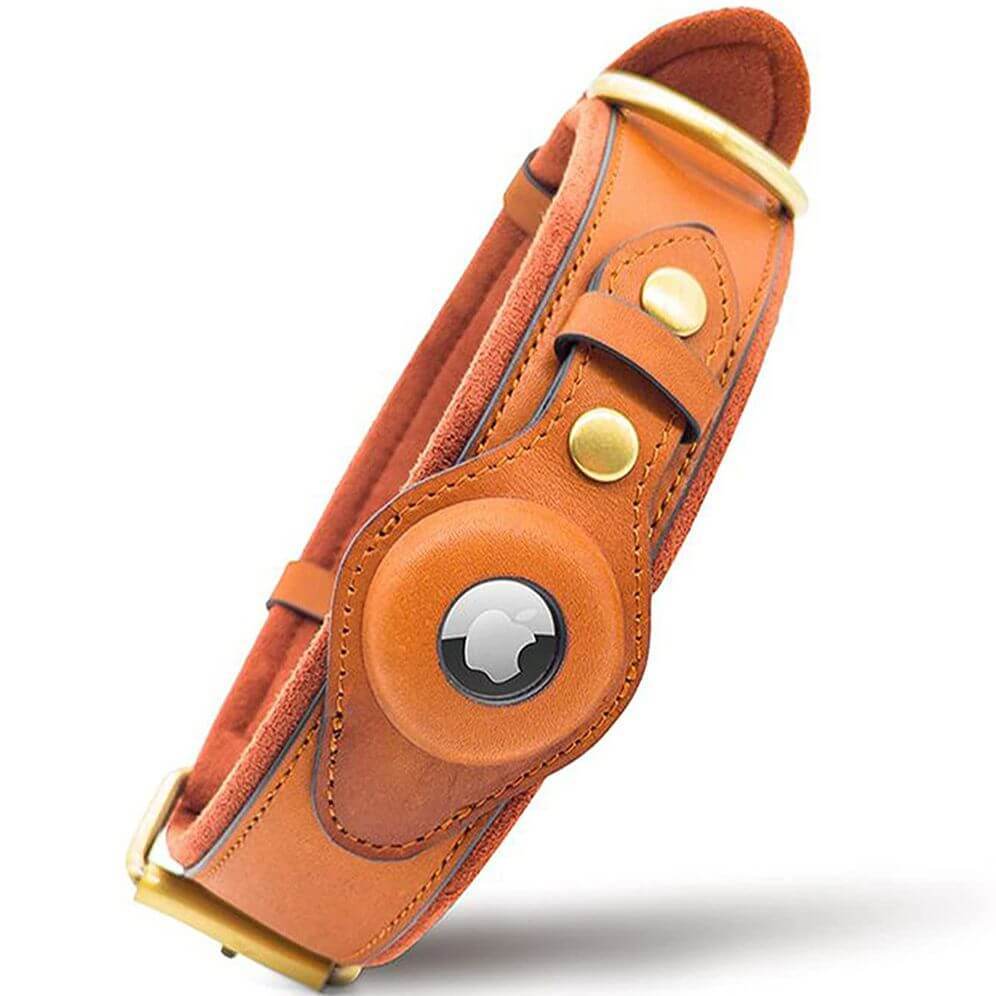 Increase Your Pet's Safety
Enjoy your pet's safety and have peace of mind even when it's outside in the park or exploring off-leash. The collar is designed with a secured AirTag case,so the AirTag doesn't fall off even when your fluffy friend is playing.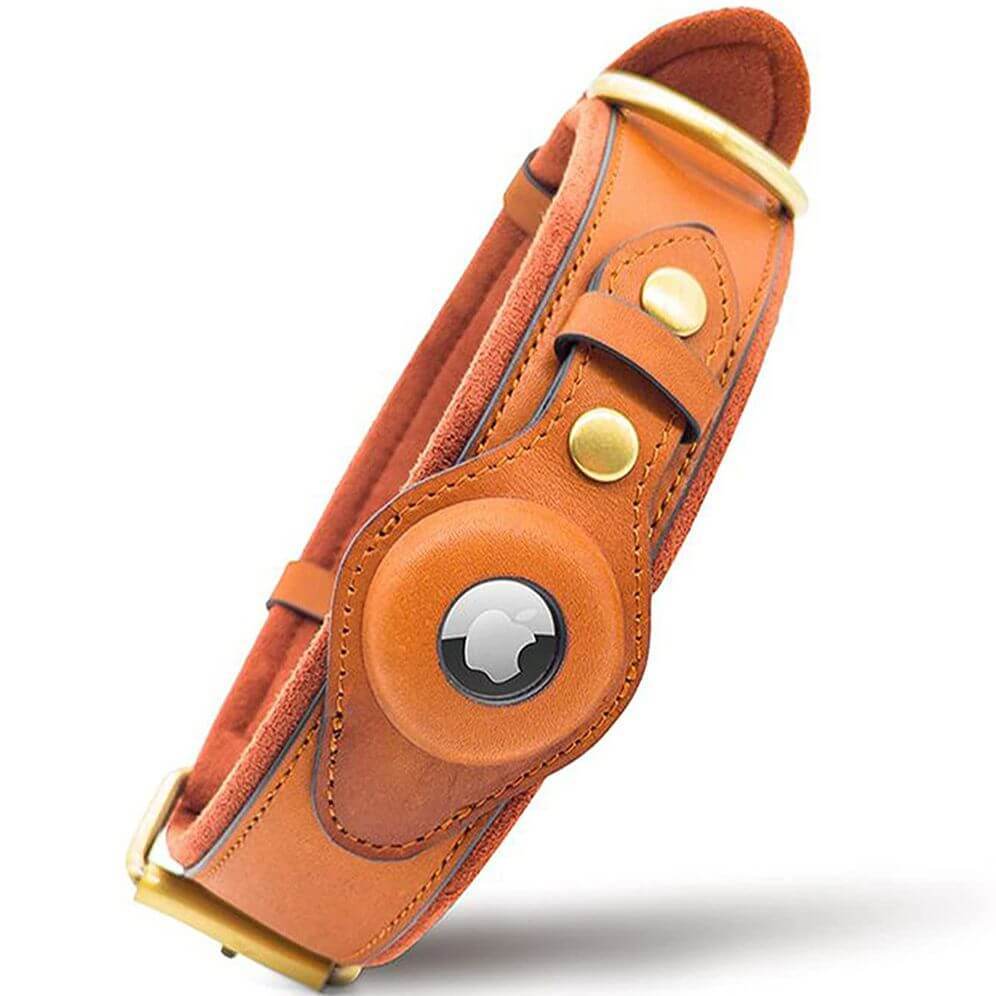 Smooth Finish, Stylish Design & Durable
The sleek and classy design of the dog collar is made of 100% genuine cow leather. The multilayered collar has a padded backside with lightweight elastic fibre to ensure maximum comfort and durability. The premium quality copper ring will let you attach the leash.
Want the Maximum Protection For your Pet?
Anti-scratch, bite-proof and tear-resistant material

Protective AirTag Storage