After lots of failed attempts we finally designed Swiffy™, A new way to clean your nasty AirPods and improve sound quality instantly!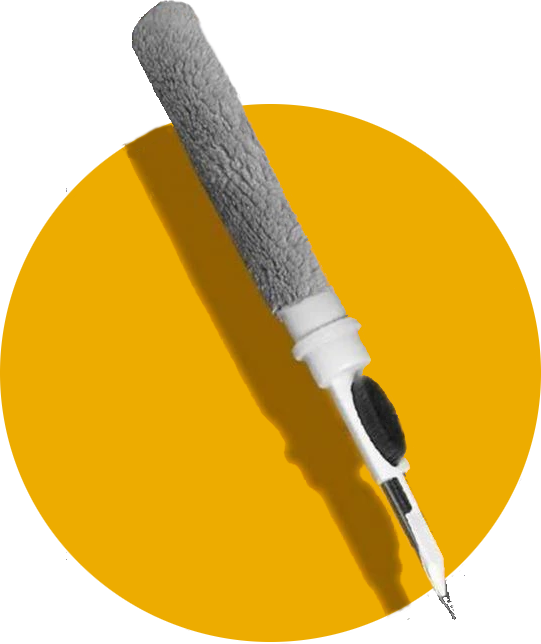 IN ONLY 10 SECONDS TO BETTER SOUND
As dirt accumulates, it goes deeper and deeper in your earbuds, clogging important parts of the device, resulting in a decrease of sound quality.
One more reason to clean your earbuds regularly, in order to have the best sound experience every time.
There is nothing more disgusting than having dirty earbuds and putting them like that back in our ears.
Yes, we hate it too. We hated it so much, that we developed a product to solve it.
We call it: SWIFFY™! A 3 in 1 cleaning pen, designed for you, to clean your precious earpiece and other devices quickly and easily.
Use it Anytime. Anywhere.
The SWIFFY ™ has 3 innovative features, making sure that the cleaning process is dead easy and satisfying for you:
1. Stainless-Steel Pen Tip, strong enough to remove even the most stubborn dirt, long and thin enough to reach even the deepest corners. Also useful to clean clogged charging ports!
2. A unique, extraordinary dense, Nano Bristle capable of removing even the stickiest and smallest dirt from the dust filter mesh and from the housing.
3. 360° Super-Soft Brush, made of an electrostatic material, to keep dust and any dirt clinging to it, making it easy for you to clean the inner corners of the charging case.
SWIFFY™ SATISFACTION GUARANTEE
With over 5,000 happy customers, we are 100% convinced of our product. That is why we offer a 100% Money Back Guarantee for 30 days!
We made it our mission to help everyone keeping their devices clean, in order to experience them as new every day.
Grab one for yourself today with FREE shipping and enjoy hassle-free, satisfying cleaning of your earbuds!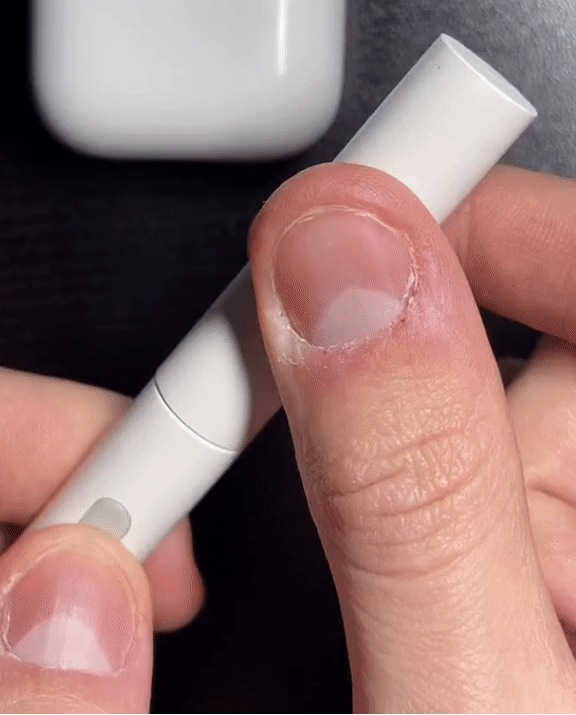 This really is a must have if you own airpods, before I seen this product I never cleaned my airpods. They were so filthy so I bought the swiffy brush. Came witin 4 days and my airpods had such a glow up. The sound is so much better now to.
My best purchase yet! Such a handy little tool to have around. Great quality and works like a charm. Cleaning my airpods is now in the weekly routine. Definitely helps the audio quality.
Do you have any questions? No worries, we got you!
What is The Swiffy Used For?
The Swiffy is designed to clean all headphones and earbuds. The gadget features a brush, bristles and a tip.
Why Do I Need The Swiffy?
The Swiffy is a great investment for all earbud and headphone users. It is convenient to have in the house considering you practice hygiene. The gadget performs better than anything you've ever tried before, or your money back.
USA: 5 - 8 Business Days. International: 10 - 20 Business Days.
Looking for specific information