Take Your Style To The Next Level!
A ring that no one has. A ring that makes people stop and say "WOW with their mouth wide open. A ring that looks and feels too elegant for a ring! Yes! that's the quirks you get with this ring.

Become the bird that knows the secrets of the future! Designed by a team of highly accomplished designers, this owl ring is the perfect accessory to add to your outfit. This exquisitely carved, gorgeous ring subtly represents the ancient wisdom of the owl symbol without coming across as elementary in the design. It comfortably embraces your finger with the eyed owl gazing at the world beyond. An unusual and majestic accessory, our owl ring is impeccable for any ring lover!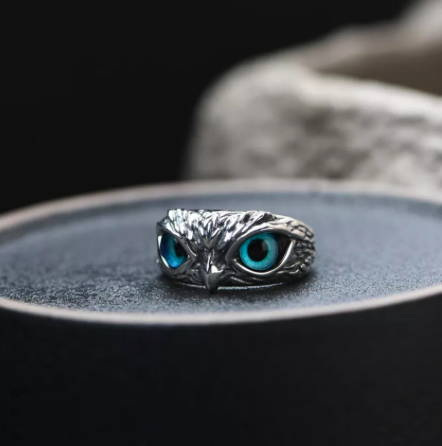 More than just a fashion statement…
Are you looking for something different? Something that goes with your style? Here's a unique and fabulous ring that is sure to be the talk of the town! Our owl ring is the perfect accessory for anyone who appreciates fashion, luxury and a touch of mystery. Crafted from a solid brass alloy with a matte finish, this material gives the ring the beautiful vintage aesthetic, while also adding the protection needed against routine wear and tear. This sophisticated ring is a must-have for any fashionista!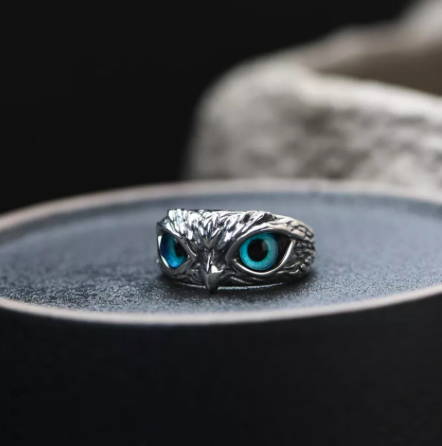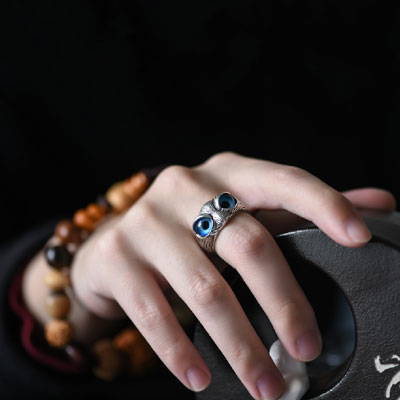 Our owl ring is not just an accessory. It is a work of art in its own right, an original piece made with love. Hand-crafted with a unique combination of different materials, it speaks volumes about your personality and creativity, without overdoing it. This is the perfect ring for anyone looking to enhance their style or just trying to add some functionality to the things they wear. It's a statement piece designed to enhance your outfit, not detract from it.
For Today Only! Buy One And Get Your Second Ring Free.
(Free Worldwide Shipping)

It's an owl ring for fashionistas who want to add a decorative touch of style.
Premium-Quality Material:
Hand-crafted from only premium-quality material, it's both light-weight and comfortable to wear.
Whatever the shape or size of your hands, it adjusts itself to be comfortable to wear for anyone.
I would like to see this ring in solid silver. However, I get lots of compliments when I wear it. People always seem to notice this ring. Very inexpensive
Lovely ring! The design is so simple yet perfectly expressive. Very comfortable as well, no sharp edges. I love it!
Do you have any questions? No worries, we got you!
Does it cause any irritation or redness when wearing?
Absolutely not. Our demon-eye owl ring is crafted from the most premium-quality material to ensure comfort and safety.
I have the item but I've no clue how to use it. What do I do?
No worries! Our simple but detailed guide above should give you a rundown of all the basics. If you're still confused, don't hesitate to contact us. Our team of customer support staff is available 24/7.
What if I don't receive my package?
While that has never happened with us before, do contact us and one of our representatives will guide you through the process.
I've placed the order but I want to make some changes. What do I do?
Unfortunately, this is only possible if the package hasn't been shipped already. If it has, we can't do anything about it.
I've received the item but it's not what I expected. Can I refund it?
We're sorry to hear that. We do offer a 30-day money-back guarantee for all refunds made within a month of purchase. Just contact our customer support staff and they'll help you arrange a refund, no questions asked.
Looking for specific information